Home | Online store | Show schedule
Artist statement
I (Austin Zimmer) was raised on an island in the South Pacific, Tonga, I acquired a deep respect for handcrafted items at an early age. The human figure and natural world have consistently supplied me with inspiration for new forms and designs. The utilitarian aspect of the piece remains a central concern; form must work in concert with function. I also enjoy integrating a sense of movement, animation and whimsy into my finished works.
Fundamentally, my goal is to create work that enriches the daily ritual of food preparation, presentation and the aesthetics of living; life is short, seek to surround yourself with beauty.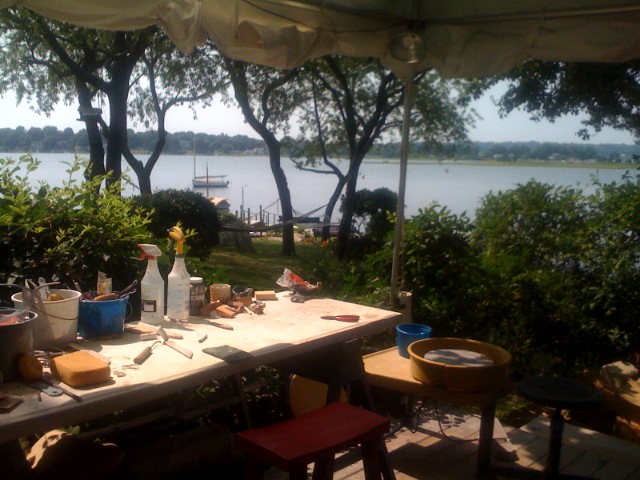 Here's the view from my studio; it's a rough life, but someone has to do it!