Online store | Show schedule | Workshop schedule


ZimmerClayWorks on Facebook |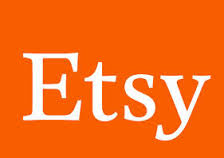 ZimmerClayWorks on Etsy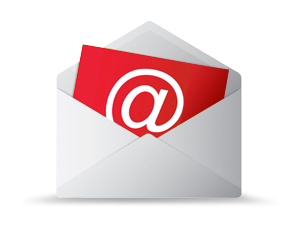 Sign up for the ZimmerClayWorks e-mail list to receive information on future ZimmerClayWorks events.
Look for the confirmation email in your inbox and your spam folder, and click on the link to complete the process.
ZimmerClayWorks (Austin Zimmer) is currently taking a break from ALL shows.
Stay tuned to this site for updates and details.

Each fish is handmade, with solid porcelain clay. One of their many attributes is the fact that they can live on-land (outside even) all year long; hot or freezing weather is no problem for these guys.

Dimensions: small fish are 11" long by 5" high (approx.) and weigh about 2lbs , large fish are 17" long and 5" high and weigh about 4lbs.

Colors and styles: blue with gold luster, blue with copper luster, golden with gold luster, golden with copper luster

Sizes: large or small (extra large coming soon)

Price: large are $95 and small are $55

Select image to enlarge
Each piece is handcrafted, highly unique AND is available in two different shapes and MANY different colors. Many crafters offer butter dishes, BUT Austin's are: more fun, unique and beautifully constructed.

Rectangle configuration (butter dish)

Dimensions: 8" long 4" high

Colors and styles: #1-- blue and black design with gold rim that has black dots with gold luster. #2 - red and black design with gold rim that has black dots with gold luster. # 3 - blue top with words integrated into the texture of the clay (words like LOVE, DREAM, INSPIRE and PEACE) interior color is blue and back border is moss green with black dots and gold luster MANY other color and design configurations will be made available online soon.



Shapes: rectangle or oval (note: one of the many nice things about the rectangle shape is that is fits in the refrigerator butter storage nook beautifully.

Price: $58 (comes with a custom gift box and colored tissue)


Rectangle configuration (butter dish)

Dimensions: 8" long 4" high

Colors and styles: #1-- amber and blue lines on lid, green and black design on interior (black and gold luster on knob). Additional styles and colors will be listed online soon.

Shape: rectangle (note: one of the many nice things about the rectangle shape is that is fits in the refrigerator butter storage nook beautifully.

Price: $58 -- comes with your choice of gift box or gift bag, plus tissue and ribbon; please use the comment box in the checkout area to indicate your selection. Pictures of gift packaging options will be online shortly.


Butter dish with text texture, blue
with matt green border on base (blue/black design interior)


Butter dish with text texture, amber
with matt green border on base
(red/black design interior)


Butter dish with bumpy texture, amber
with blue line design
(red/black design interior)




Oval configuration (butter dish)

Dimensions: 9" long 4" high

Colors and styles: #1-- blue top with golden matt glaze, black dots with gold luster, black /red interior design. Additional color configurations with be made available online soon.

Shape: oval

Price: $58 (comes with your choice of gift box or gift bag, plus tissue and ribbon; please use the comment box in the checkout area to indicate your selection). Pictures of gift packaging options will be online shortly.


Select to enlarge


Select to enlarge

Oval platter (large)

Great for serving all sorts of wonderful things: shrimp, oysters on the half-shell, grilled salmon and LOTS MORE. When not in use, consider leaving it on the table as a center-piece.

Dimensions: 24" long x 11" wide x 1" high

Color: blue rim with gold and black interior design

Weight: light and portable, perfect weight for size
(1/4" porcelain slab)

Price: $240 (comes with a complimentary small serving dish that
matches interior design pattern; see pictures below)


Large oval platter (blue rim, gold colored
center with black line design).

Note: these beautiful platters are available in
MANY different color combinations.

Oval platter (medium)

Great for serving all sorts of wonderful things: shrimp, oysters on the half-shell, grilled salmon and LOTS MORE. When not in use, consider leaving it on the table as a center-piece.

Dimensions: 24" long x 11" wide x 1" high

Color: blue rim with gold and black interior design
(plus, MANY more configurations coming soon.

Cost: $140 (comes with a complimentary small serving dish that
matches interior design pattern)


Select to enlarge
Oval (wavy) small platter

Great for serving all sorts of wonderful things like: cheese, stuffed olives, butter and MORE. Also make great spoon holders for around the stove.

Dimensions: 10" long x 4" wide

Color: #1 -- blue rim with matt gold and black interior, #2 -- golden rim with black/gold luster dots and red/black design interior, #3 -- blue rim with maroon/black interior, #4 -- matt green rim with black/gold luster dots and pick/black interior, #5 -- golden rim with black/gold luster dots and maroon/black interior (MANY more configurations coming soon).

Cost: $30

Select to enlarge
Bowl (large) with pinched rim

A big salad and/or serving bowl with pinched rim. Amber Interior with blue line design, exterior features a golden matt glaze with black dots and gold luster.

Dimensions: 13" wide x 4" high

Color: amber interior with blue lines, plus black and gold dots on exterior

Weight: Wonderfully light! Your complete satisfaction is guaranteed!

Cost: $160


Select to enlarge
Bowl (large) wavy rim

A big salad and/or serving bowl with wavy rim. Interior and exterior decorated with black dots and gold luster, golden color base glaze (matt surface).

Dimensions: 13" wide x 4" high

Color: golden interior and exterior, plus black and gold dots

Weight: Wonderfully light! Your complete satisfaction is guaranteed!

Cost: $160


Select to enlarge


Select to enlarge

Bowl (large) with 3 point altered rim

A big salad and/or serving bowl. Features a lively red and black interior, which accentuates the form. The exterior is decorated with golden color matt glaze, which transitions to a gloss green up near the rim.

Dimensions: 16" wide x 8" high

Color: red and black interior, golden exterior

Weight: Wonderfully light! Your complete satisfaction is guaranteed!

Cost: $160

Small

bowl

Small bowl, great of cereal or for serving.

Dimensions: 7 inches wide 3 inch high

Color: #1 -- golden (mat surface) colored rim with black line design, blue/black center. #2 -- white rim with black lines, blue/black center. #3 -- golden rim with black wiggle lines, blue and cap. center.

Price: $42

Small serving dish

The dish can be used in a variety of different ways, including: as a wine bottle coaster, a serving dish for olives or for expressed garlic and olive oil.

Dimensions: 7 inches wide 1 inch high

Color: #1 -- golden (mat surface) colored rim with black dots, highlighted with gold luster, blue and black glaze design interior (glossy surface). #2 -- white and black rim, blue center with gold luster ring. #3 -- blue rim, amber and blue line design interior.

Price: $42


Select to enlarge (design #2)


Select to enlarge (design #3)

Mug (large)

Great for hot or cold liquids. Also, perfect in the microwave! This mug is sort of on the large size, which suits hard-core coffee drinkers.

Dimensions:

3" high x 3 " wide
Capacity: 1 1/2 cups
Color options: #1 -- red and black exterior design with golden base and black dots. #2 -- blue and black exterior design with golden base and black dots. #3 -- green and black exterior design with golden base and black dots.

$32 each

Note: other pictures of different color options
coming soon.

Mug and saucer set

Great for hot or cold liquids.

Dimensions:

6" high x 6" wide
Capacity: 1 1/2 cups
Color: green with black design. Golden matt glaze with black lines on top and interior.

$42 (per set)

Mug and saucer set

Great for hot or cold liquids.

Dimensions:

6" high x 6" wide
Capacity: 1 1/2 cups
Color: blue with black design. Golden matt glaze with black lines on top and interior. Matt green saucer with black/gold luster dots.

$42 (per set)

Mug

Great for hot or cold liquids. Mug has notched finger handle.

Dimensions: 5" high x 3 " wide
Capacity: 1 1/2 cups
Color: green with black lines, golden base with dots. Many other color configurations will be made available online soon.

$32 each

All work is microwave, dishwasher and is certified as food-safe. Also, ZimmerClayWorks

offers a complete money-back guarantee (no questions asked).

ZimmerClayWorks on Facebook | ZimmerClayWorks on Etsy

ZimmerClayWorks
Attn. Austin Zimmer
10 North Shore Way
Stonington, CT 06387

Cell: (301) 365-8286
E-mail: Austin@ZimmerWorks.com

---

Online store | Show Schedule | Workshops | Artwork | Studio | Austin's background (resume)
Artist statement | Contact the artist (Austin Zimmer)